Founding Partners, Partners and Consultants of WSG
WSG continually collaborates with a large number of academics and practitioners from different countries, all of whom are experts in financial crimes and business integrity. Our core team of partners and consultants carries our permanent projects in their own jurisdictions, as well as at an international level.
Founding Partners
William Laufer and Manuel Espinoza created WSG in 2017 as an entity focused on strengthening corporate criminal justice and integrity. It aims to do so by designing and implementing effective, evidence-based strategies rooted in data evaluation, as well as by closing the gap between regulators and regulated entities regarding GRC.
William S. Laufer is a Julian Aresty Endowed Professor of Legal Studies and Business Ethics, Sociology, and Criminology, as well as the Director of the Zicklin Center for Business Ethics Research at the University of Pennsylvania's Wharton School . During Prof. Laufer's tenure at the University of Pennsylvania, he  directed the leading business ethics research center in the United States. He additionally served as chair, undergraduate chair, and graduate chair of the Department of Criminology and has published more than 100 scholarly articles and books on a wide range of subjects, including works on corporate criminal law and compliance, moral development, psychology and law, and criminology.
Dr. Laufer is a founding editor of the book series Advances in Criminological Theory, and co-editor of the Handbook of Psychology and Law. His current research interests focus on translating theories of corporate criminal law into practice, and the need for evidence-based GRC and compliance programs. Over the past three decades Prof. Laufer has worked with the World Bank, the Center for Strategic International Studies, the Center for Political Accountability, the United Nations, and a host of NGOs, IFIs, and international consulting firms.
Language(s): English
Manuel Espinoza de los Monteros de la Parra has vast experience in advising both companies and public entities regarding matters of  integrity and compliance, specifically from a transnational perspective. He oversees Worth Street Group's international network and has coordinated and supervised projects in over 70 countries. He is currently a Senior Fellow at the Carol and Lawrence Zicklin Center for Business Ethics Research at the University of Pennsylvania's Wharton Business School.
As a lawyer at Roxin Rechstanwälte LLP in Germany, he managed Roxin Alliance, a network of boutique law firms from more than 30 jurisdictions specializing in white-collar crime and business integrity. He additionally collaborated with law firms in different countries, including Getnick and Getnick in New York and the Spanish firm Gonzalez Franco. Mr. Espinoza collaborated with Luis Moreno Ocampo – Former Prosecutor of the International Criminal Court – on a integrity project and assisted Mr. Ocampo during his lectures at Yale University. He also served as a consultant for international organisations, including the WTO and the UNODC.
Mr. Espinoza conducted academic research in a project granted by the European Commission "Liability Ex Crimine of Legal Entities in Member States. Towards a Common Model in the European Union". He further served as the President of the International Association of Penal Law for experts under the age of 35 and currently plays an active role in various international criminal law committees. He has a number of publications in English, Spanish and German, and is a frequent speaker at international conferences.
Language(s): Spanish, German, English, Italian, French
Partners
WSG is built as a horizontal structure, composed of renowned experts in financial criminal law and business integrity, from different jurisdictions all over the world.
Adan Nieto is a Professor of Criminal Law, teaching at the University of Castilla – La Mancha's Faculty of Law in Spain. He additionally holds a position as the Vice-Director of the Institute of European and International Criminal Law.
Mr. Nieto served as a legal expert for the drafting of numerous international and European instruments regarding corporate criminal liability, anti-corruption measures, mutual legal assistance and other financial criminal law and procedural law matters. He has acquired vast experience in designing and implementing compliance programs for Spanish companies and public entities.
Furthermore, Mr. Nieto has amassed numerous publications in the field of corporate criminal liability and compliance.
Language(s): Spanish, English, German, Italian
Nicola Selvaggi is a Professor of Criminal Law and the Director of the Research Center on Preventive Measures and Organized Crime (CeRPEC) at the Department of Law and Economics of the Mediterranea University of Reggio Calabria.
Mr. Selvaggi is a lawyer and a consultant, with a specific focus on white-collar crime and corporate compliance. He is the President of a supervisory and controlling body of an important State-owned company (Decree 231/2001) and participates in activities of the UNODC, including IWGs and EGMs, more specifically regarding  freezing and confiscation.
Mr. Selvaggi was a member of the Editorial Board of the study on Criminal Sanction Legislation and Practice in Representative Member States and a member in the University Roma TRE Research Unit. He additionally headed a study granted by the European Commission, entitled Criminal Corporate Responsibility and Compliance Programs, which was conducted in collaboration with University La Sapienza di Roma, University Paris -1, and the University of Castilla – La Mancha.
Language(s): Italian, English, German, French, Spanish
Gonzalo Medina graduated as a lawyer in Legal and Social Sciences from the University of Chile Law School. He is currently an Assistant Professor of Criminal Law at the University of Chile Law School's Criminal Science Department, where he regularly teaches courses on Criminal Law and Corporate Criminal Law.
Mr. Medina is a visiting Professor in different graduate programs on Criminal Law and Compliance.  He is also a partner in Harasic, Medina & Dal Pozzo Law firm, where his practice focuses on litigation in criminal cases and advising on matters of corporate criminal responsibility.
Language(s): Spanish, English, German, Italian
Eduardo Saad-Diniz is a Professor of Criminology and Criminal Law at the University of São Paulo's Ribeirão Preto Law School and Latin American Studies, in Brazil. Here, he received his Ph.D. in Criminal Law in 2010. In 2017, he added a second Ph.D. from the University of Seville, Spain, with a scholarship "sandwich program" at the University of Regensburg, Germany (2009-2010), sponsored by a cooperation program between DAAD and CAPES.
In 2018, he completed a post-doctoral thesis in Criminology at the University of São Paulo, for which he was awarded a post-doctoral scholarship FAPESP at the University of Pennsylvania, USA, in 2017as well as thethe productivity scholarship CNPQ (2017-2020; 2020-2022). I
Mr. Saad-Diniz takes part in a number of research collaborations, both domestic – FAPESP, CNPQ, CAPES – and international research projects in Europe, USA, Canada, China and  Latin America, and has published several articles and books on corporate crimes and compliance. He teaches in different executive education programs and is experienced in providing trainings to bar associations, public prosecutors, and judges.
Language(s): Portuguese, Spanish, English, German, Italian
Lucas Augusto Ponte Campos is a Brazilian corporate lawyer and consultant, as well as a member of the Brazilian Center for Business Ethics & Corporate Liability.
Mr. Campos holds a Master of Sciences Degree in Legal Theory at the University of São Paulo's Faculty of Law, where he was also awarded an LL.M. in Tax Law . In 2015 , Mr. Campos took part in University of Castilla – La Mancha's Corruption Prevention in the Public & Private Sectors Graduation Program.
Mr. Campos has vast experience in regulatory initiatives on corruption prevention, corporate liability, Public-Private Partnerships (PPP) and public procurement.
Language(s): Portuguese, Spanish, English
Martin Gangotena is the head of the Criminal Law Department of the law firm Estudio Jurídico Gangotena & Asociados and has vast knowledge of the applicable law in different jurisdictions, having obtained his LL.M at Loyola University Chicago, a diploma on International Criminal Law from Leiden University and spending  a year studying abroad at Universidad de Salamanca, in Spain .
The main focus of Mr. Gangotena's career has been criminal law, drafting  one of the first theses on the implementation of corporate criminal liability in the Ecuadorian criminal code.
Mr. Gangotena focuses on white-collar crimes and criminal compliance, and has experience as an attorney in a wide variety of economic crime cases.
Language(s): Spanish, English
Consultants
Our consultants have vast experience in GRC matters and comparative financial criminal law. This allows WSG to assess even our clients' most complex questions  whilst taking into consideration the particular requirements specific to certain jurisdictions and the international and extraterritorial perspective.
Chenguang Zhao currently  lectures at  Beijing Normal University's Law School, where she obtained her Bachelor's and Masters degree in 2005 and 2008, respectively. She studied at the Max Plank Institute for Foreign and International Criminal Law from September 2008 to February 2013 and was awarded her Ph.D.  by the University of Freiburg's Law School in 2013. She additionally serves as a member of the International Association of Penal Law's Scientific Committee (2014-2019, 2019-2024) and as a researcher at the Research Center for International Cooperation Regarding Persons Sought for Corruption and Asset Recovery in G20 Member States. She is fluent in Chinese, English and German. She specializes in the study of corruption, white-collar crime, organized crime and international crimes, international cooperation in criminal matters and money laundering.
Language(s): Chinese, English, German
Megumi Ochi is an Associate Professor at the College of International Relations of Ritsumeikan University, in Japan. She obtained her LL.M. at Leiden University as well as a Ph.D. in Law at Osaka University, in Japan. She is a Senior Fellow of the Case Matrix Network (CMN) and has completed an internship at the Pre-Trial Chamber of the International Criminal Court (ICC) from April to September 2012. She is a Member of the Young Penalist Committee of the International Association of Penal Law (AIDP). Moreover, she has written a large number of articles within the field of international criminal law on topics including the concept of international criminal procedure, general principles of international criminal law, the ne bis in idem principle, amnesty, extradition, and damage reparation.
Language(s): Japanese, English, French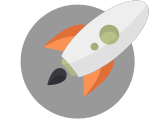 WSG is looking for motivated lawyers all over the world
Are you willing to participate in projects regarding Governance, Risk Management and Compliance? – Since we collaborate with international organizations, governments, research institutes and corporations we are able to offer you great job opportunities.