We do specialized white collar crime and compliance placement. WSG's unique relation with universities, research institutes and boutique law firms allows us to place a large number of outstanding professionals for companies and large law firms looking to strengthen their legal and compliance teams, disregarding the jurisdiction or working language.
WSG is the best solution for companies and law firms since our day a day activity is the constant dialogue with academics, researchers, professionals, regulators and lawyers looking open for new challenges and endeavours.
"WSG has placed so far more than 100 lawyers either at multinational companies and large law firms from over a dozen of countries seeking for experts with international and scientific background."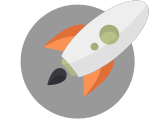 WSG is looking for motivated lawyers all over the world
Are you willing to participate in projects regarding Governance, Risk Management and Compliance? – Since we collaborate with international organizations, governments, research institutes and corporations we are able to offer you great job opportunities.