Get in Contact with the WSG
We're happy to answer your questions!

Main Office:
WorthStreetGroup GmbH
Residenzstraße 15,
80333 München
Phone: +49 (89) 4521598 0
Email: info@wsg.legal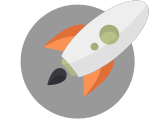 WSG is looking for motivated lawyers all over the world
Are you willing to participate in projects regarding Governance, Risk Management and Compliance? – Since we collaborate with international organizations, governments, research institutes and corporations we are able to offer you great job opportunities.